DOT TO DOT- EUROPEAN YOUTH AWARD WINNING PROJECT!!!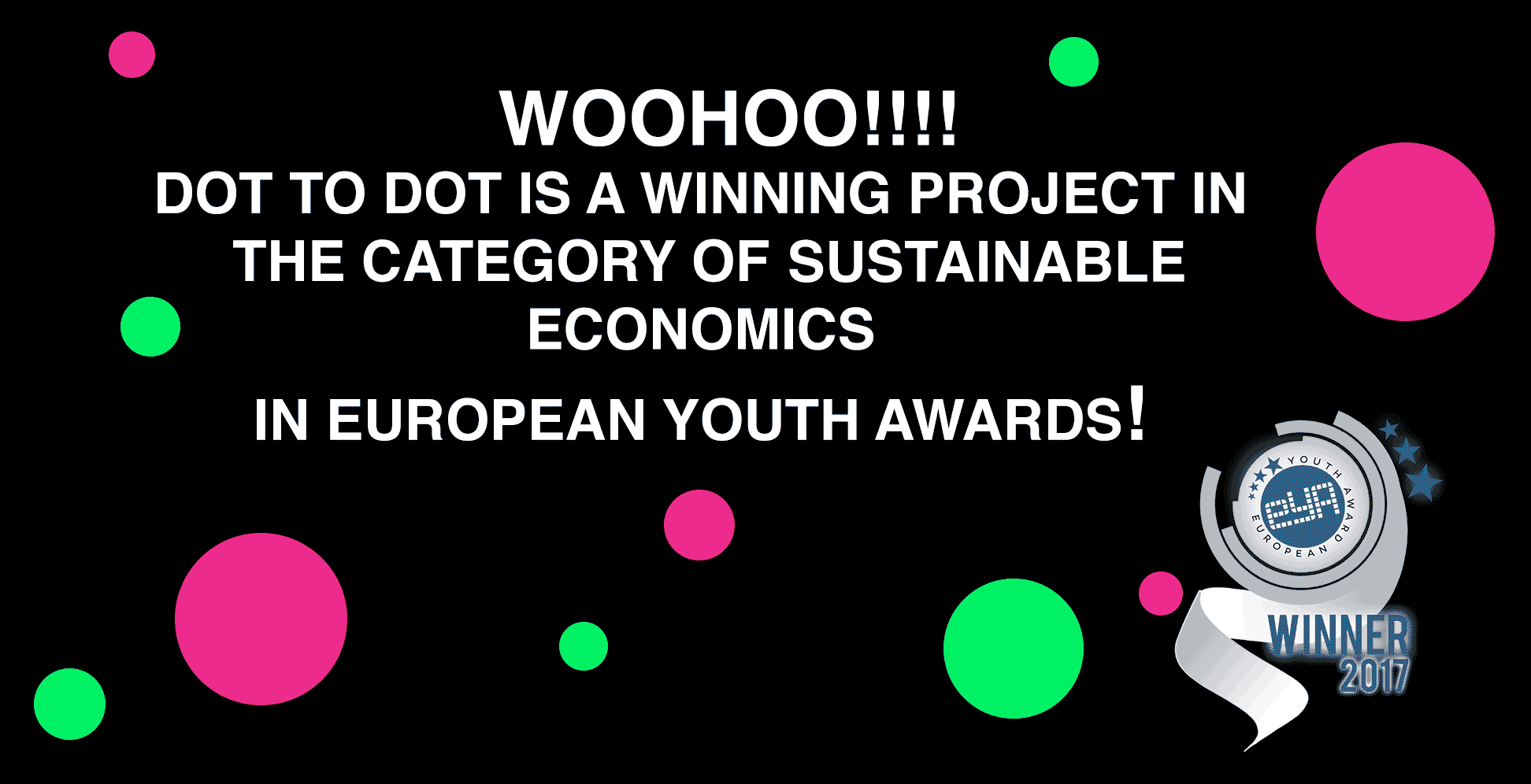 Last week DOT TO DOT project was officially announced as a winner of European Youth Awards in the category of Sustainable Economics!!! We were invited to share project idea in the EYA Festival  which will take place on 29th November- 2nd December in Graz, Austria . 
"Dot-to-Dot is an excellent example of real life action combined with digital applications to enhance participation of citizens and communities to reach social innovation by remaking waste in several ways. With their app – as addition to their website – in development they create a networked community in which people get connected and share knowledge, skills and services. As they write themselves: "The business model called "Trash-to-Cash" in which waste is seen as social currency, where remakers reuse junk as unit of exchange. It is aligned to socio-economic sectors prioritised by the Scotland's Economic Strategy that links Creative Industries (eco-design), Environment (waste reuse) and ITC (social technologies). We provide design and educational services combined with donations based on crowdfunding and non-cash material/time exchange. With this approach Dot-to-Dot not only aims for social and sustainable solutions for waste, but also for new economical models." – EYA Grand Jury Report 
Click the image below to find out more!




Please reload